Presenting Companies - April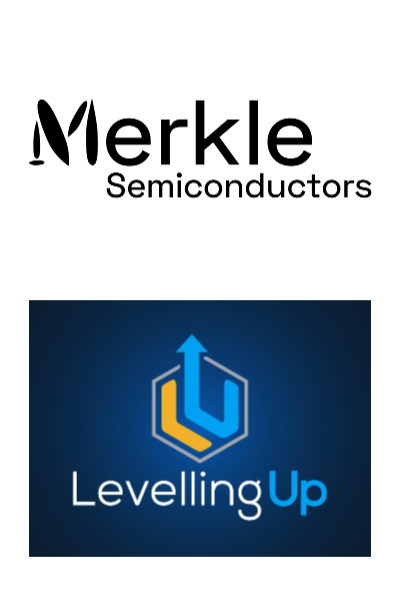 Merkle is a company built around one primary idea and innovation. What if noise on the chip was the answer, not the problem, to our computational evolution? The result is what we call super binary computing. That is, computing that harnesses more than just one's and zero's, allowing for a fundamental shift in computing. Taking lessons from quantum mechanics, Merkle is working to transform currently existing hardware into super binary computers. 
You know how leadership soft skills are critical to success in today's workplace, and yet effective skills coaching is prohibitively expensive for the growing leader?  LevellingUp is a marketplace where young professionals get affordable executive-level coaching so they can fast-track their career growth. Our delivery, which combines interactive coaching from an expert, small collaborative communities, and videoconference delivery, is unique in the industry.  And our customers love it, telling us "It's different and better than anything I've done before!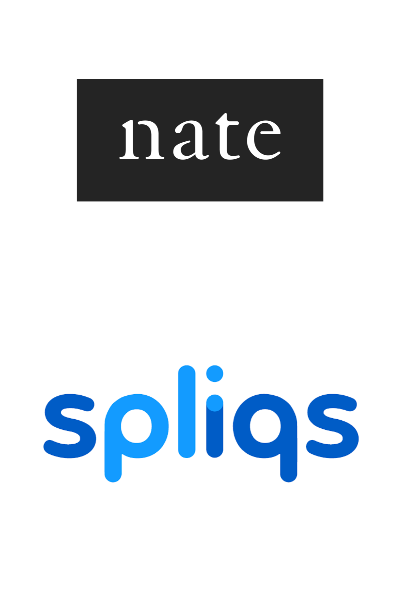 NATE is a subscription based, D2C men's grooming company tailored to the modern man on the move. We are focussed on offering easily accessible premium body care products that smell incredible, are better for your body and the planet. We've put together a strong core team with a diverse skill set. We founded the company because good enough was no longer good enough and there was a significant gap in the market consumers were demanding to be fixed.
Spliqs is an app for music creation, collaboration, and sharing, powered by AI. Spliqs brings musical creativity to the world, giving everyone the power to create music. Our passion is to augment human musical powers, bringing non-musicians into the world of musical creativity, and extending the creativity of experienced musicians. Applications are plentiful from consumers to prosumers to advanced enterprises.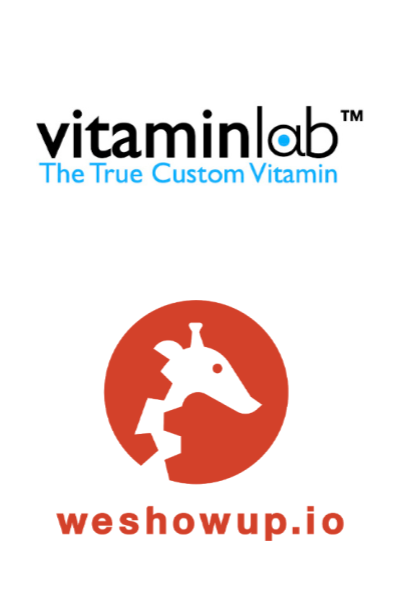 VitaminLab takes your health history, nutrient testing, DNA or health data, and uses our matching algorithm to create an all-in-one personalized supplement that impacts your health. The company, run by a team of pharmacists and health care professionals, was founded to change the status quo of the supplement industry.
weshowup.io provides pay what you want 'virtual admission' for live stream and virtual events. weshowup is the only platform that allows viewers to make a reservation for free or for a fee, enjoy the event and then receive an email or text afterwards asking how much they thought the experience was worth. What began as rapid growth in the live event space has continued in the online event market as weshowup allows artists to accept contributions for their online work without alienating those who cannot pay.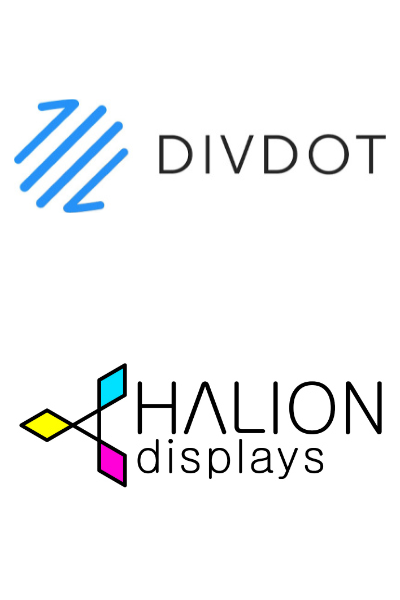 DivDot brings business payments to the digital age. We introduced a fast, simple and secure way to manage business transactions digitally. DivDot's payment software reduces administrational cost and improves cash flow by replacing legacy systems and eliminating hidden costs of cheque-based payments. It enables Canadian businesses to take control of their payments and perform no limit          transactions for a flat fee.
At Halion we are building a new display technology to turn every surface into a screen. Using our background in nanotechnology we have invented novel colour changing inks that are patent pending. These inks enable us to build ultra low-power, outdoor visible and transparent displays. We are currently focused in the automotive industry working with top Tier 1s and OEMs to develop display solutions for cars.