Presenting Companies - June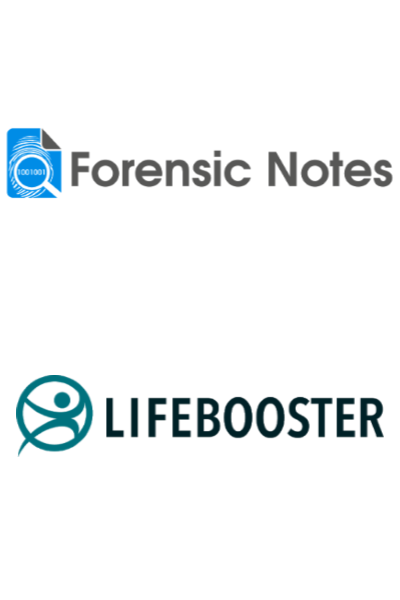 Forensic Notes fills a need in the law enforcement community for electronic documentation that will stand up to court scrutiny. Designed by experts in Digital Forensics with over 41 years of combined law enforcement experience, every note entered is Digitally Signed, Timestamped, and recorded in our private Blockchain. Available on all devices, Forensic Notes allows users to share information in real-time with team leaders, allowing collaboration on critical incidents.
LifeBooster is a health and safety risk analytics company for industrial organizations to mitigate workplace injury, illness and death. Their connected worker platform, Senz, integrates wearable technologies and advanced analytics to address musculoskeletal disorders (back, shoulder, elbow injuries), vibration disorders (hand-arm vibration syndrome), heat-related illness (heat-stroke), and slips, trips, and falls. They have enabled top-tier organizations in energy, manufacturing, transportation and construction to achieve up to 78% risk reduction and improve health and safety operational efficiency. LifeBooster has recently partnered with one of the world's largest workers' compensation insurers, and is in deep negotiations with multiple global firms to enable remote assessments and scalable deployments as a result of COVID-19.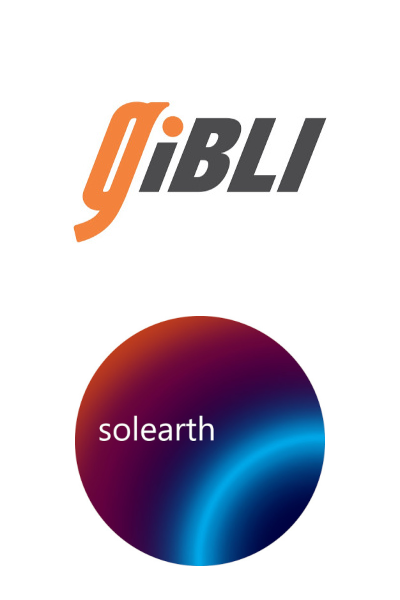 GiBLI is developing real-time aerodynamic technology to help cyclists and triathletes unlock their ultimate performance potential. GiBLI's sales projections are based on the current power meter market with 250,000 units sold annually at a similar price point, which we have direct access to through our ITU, IRONMAN and UCI network. GiBLI is based out of Halifax, NS and is a recent graduate of CDL-Atlantic.
Solar Earth Technologies (SET) is dedicated to the research and development of innovative technologies that integrate photovoltaic electricity generation into transportation and other public infrastructure like sidewalks, bike-paths and public plazas. After 4 years of development, testing and field trials, SET recently launched its Amber™ series of Paving Integrated Photovoltaic ("PIPV") modules commercially. In November 2019, the City of Tampa, Florida, awarded SET the world's first publicly tendered contract for the provision of a "solar sidewalk"; able to deliver hurricane-resilient, renewable electricity to one of the city's critical, traffic control systems. With a growing portfolio of follow-on contracts and ground-breaking innovations in its product roadmap, SET looks forward to the exciting opportunities in the planet's sustainable economy.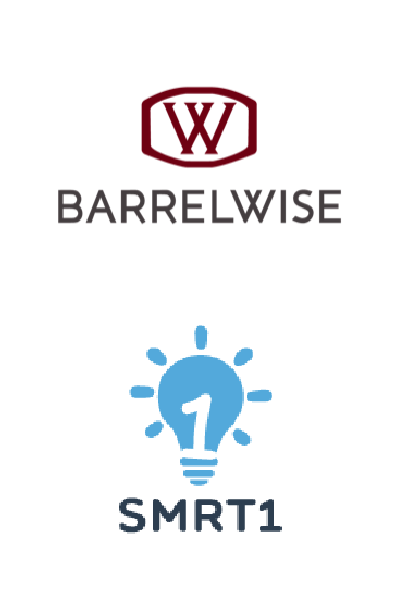 BarrelWise is a Vancouver-based company providing technology to enhance wine production and analysis. The company was founded by two MBAs and two PhD Mechanical Engineers and is based out of the Hatch Accelerator at UBC. They have developed a proprietary interlocking wine barrel bung (i.e. the barrel's cork) and a cart system that perform the critical barrel care tasks of sampling, wine analysis, topping, and the precise dosing of additives such as sulphur.
SMRT1 Technologies is modernizing the antiquated $23 Billion vending machine industry with a bolt on, cloud powered, smart touchscreen technology. With our embedded hardware/software and webbased interface technology, SMRT1 allows retailers to monitor business shifts in real time, while providing consumers instant access to almost any product. Our SMRT1 Personalized-on-Demand (POD) is an alternative between bricks and mortar and on-line shopping; getting products into the hands of consumers quicker and easier while collecting valuable consumer "transaction and interaction" data that will increase sales and market share. With our voice activation and contactless payment features, SMRT1 POD ensures consumers can access the products they need in a safe and efficient way!