Presenting Companies - September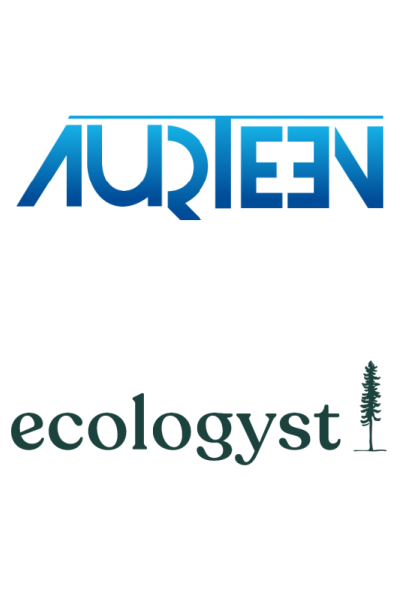 Aurteen develops software for analysis of images of the back of the eye in order to diagnose blinding disorders of the eye. The software is built based on various image-processing as well as machine-learning algorithms and can operate in a remote and secure environment. Aurteen's solution provides early, accessible, and low-cost preventative health-care to the masses.
Ecologyst is an outdoor clothing and media company. We are a direct to consumer company that creates purposeful goods for exploring and enjoying the natural world. Our products are built to last, made in Canada using only natural fibres and backed by a lifetime guarantee. In addition, we produce educational and adventurous short films inspired by nature. Films feature stories such as, environmental documentaries, explorations into local food and foraging, behind - the-scenes views of our Victoria factory, handy how-to guides for your clothes, and eco-adventures across our community.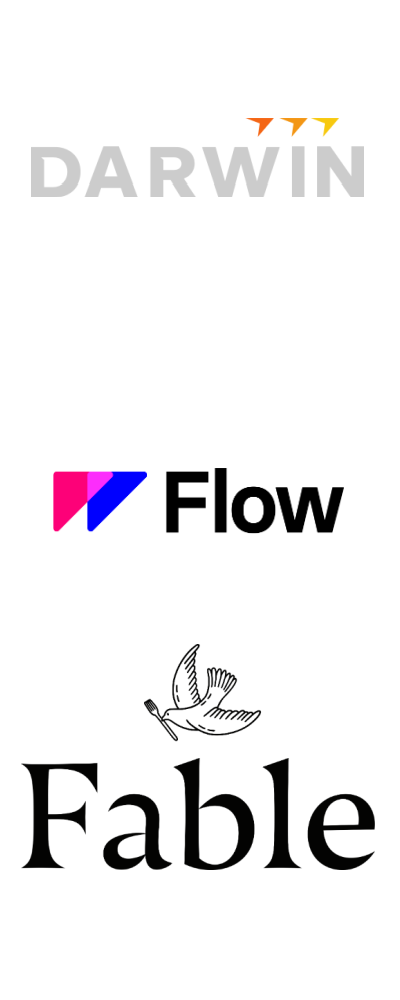 Darwin is a Vancouver-based digital health innovation lab. We have recently launched Clear360, an early to market enterprise SaaS solution. Clear360 was developed to help keep teams and workplaces safe from health risks, especially viral illnesses. Our solution helps reduce the risk of potential outbreaks by automating daily health screenings, enables pre-arrival check-ins, offers tools to manage symptomatic individuals and ensures operations teams can respond effectively to a health crisis. Our business is highly scalable, based on high margins and is needed by medium to large enterprises. Clear360 is targeted at multiple essential services verticals, including: education, utilities, travel and healthcare.
Flow is a B2B SaaS providing design and development integration. Helps teams craft beautiful user experiences, build better products, ship faster and save money. Flow was founded in 2015, by Travis Kirton and is headquartered in Vancouver, Canada.
Fable is building the next generation home decor brand. Millennials are looking to upgrade from their 'Ikea years' and traditional retailers that are expensive and not relatable. Fable offers high quality, exquisite design, and sustainably sourced home decor products in a seamless direct-to-consumer customer journey. Millennials are clamoring for Fable products, with a very limited assortment of dinnerware products.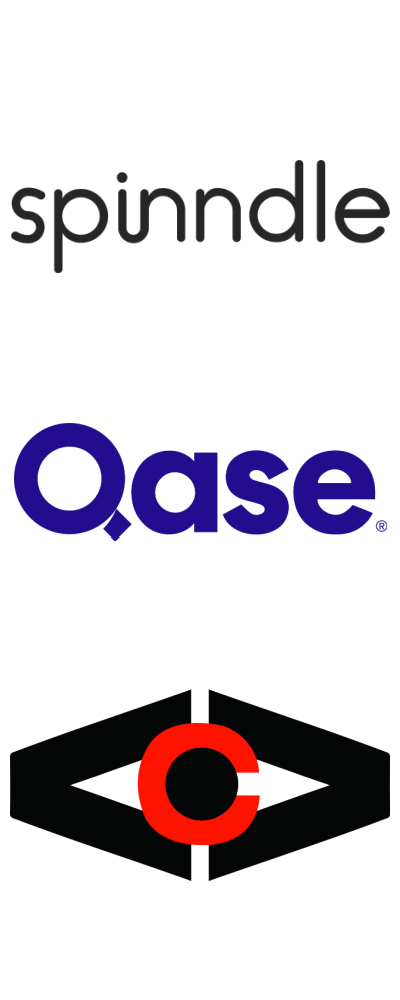 Spinndle is a K-12 social platform for student-led projects. While other learning management platforms bottleneck progress at the teacher, a social hub like Spinndle allows students to operate much the way adults are expected to in the modern workplace: actioning on feedback from peers, collaborating, sharing ideas, and tracking their own progress. Teachers have everything they need to monitor and mentor daily engagement, whether remote, in-person or hybrid learning environments.
Qase is a SaaS-enabled legal services marketplace for the post-COVID-19 world. Qase makes it easy for people find and work with lawyers entirely online. They can schedule appointments, send messages, video chat, and share files quickly and securely – without leaving their homes. Qase will help millions to safely get the legal support they need now, and in the future.
VCV is a Vancouver based company. We have developed an AI powered 3D vision system (4D Vision) exclusively aimed at high speed industrial robotic applications. Our system uses off the shelf cameras and is hardware agnostic. It turns 3D vision from hardware solution to a flexible and very fast software solution. We just finished product validation with Magna International with impressive results and sealed our first sale.