Angel Forum™ - Vancouver
For Investors and Entrepreneurs
Angel Forum provides a community for new or seasoned angel investors with our wealth of resources, knowledge, and investment opportunities. We are a non-profit organization and successfully connect promising tech startups with accredited angel capital since 1997. In addition, we also offer in-depth workshops on angel investing to both entrepreneurs and investors. 
We have access to and work closely with angels from all over British Columbia, Canada and even the US. We closely collaborate with local organizations in the ecosystem and are part of Canada's National Angel Capital Organization and the Angel Capital Association in the United States. 
Membership of Angel Forum is for accredited investors who are keen on furthering the early stage ecosystem in Vancouver and British Columbia. Our private meetings are exclusive for pre-registered investors and a select group of companies and event sponsors.
We have monthly 1-hour community meet-ups (online) where 2 companies present and monthly webinars. In addition, we have launched regional events, for upcoming events, please check out the listings under the Events tab.
After 2 years, we hosted our Western Angel Investment Summit in collaboration with Capital Investment Network in April in Victoria. Thank you to all the founders, investors, accelerators and funds who joined us - it was wonderful to see you again. Here is to more of these the remainder of 2022 and beyond!
Join Angel Forum
Angel Forum's goal is to grow our early stage ecosystem through providing a platform for promising early stage tech companies to connect with angel capital. Members are accredited angel investors who are also keen on furthering the early stage ecosystem in Vancouver and British Columbia. Angel Forum works closely with its partner angel funds e-Fund and WUTIF, to allow investments to be made in syndication.
As an Angel Forum member, you will:
Learn about the current state of BC's early stage ecosystem and contribute to its continuous progression.
Engage with industry experts, new and seasoned angel investors as well as entrepreneurs.
Discover a variety of early stage companies.
Connect with a network of investors and entrepreneurs alike.
 
Are you an accredited angel investor keen to contribute to the Angel Forum community?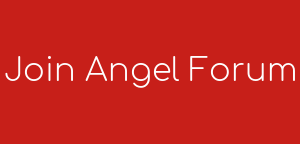 Why Angel Forum ?
"Almost all of our fundraising round was from investors we met at Angel Forum events. Definitely worth our time to participate" - Matthew Smith, CEO, MazumaGo
"The Angel Forum is the best Angel group in Vancouver and they are playing a critical role in funding early-stage tech based companies in BC" - Tamer Mohamed, CEO, Aspect Biosystems
" We had a great experience with Angel Forum and we presented at both their Victoria and Vancouver events in 2019. It gave us access to not only BC-based investors, but also Ontario angels who ended up committing to a significant portion of our first external financing " - Phil Mowatt, CEO, Interpodia
"We were able to secure an investment from 2 angels within a few days of presenting at the Angel Forum. We've since grown our team by 5 people and had our best month ever last month!" - Jackson Cunningham, Tuft + Paw
"The Angel Forum is a must for any BC-based entrepreneur. I received cheques from investors 2 out of the 3 different times I presented two companies" - Serge Salager, CEO VisualPing and RetargetLinks
"I was really impressed with the quality of the companies presenting at the Angel Forum, as well as how well it was run. I ended up investing in one of the companies and never would have found them without the Angel Forum" - Doug T, investor
"Thanks for the valuable feedback on our company information as I can already see areas where we can improve our image to investors through your recommendations. This process has been hugely valuable in preparing us for investors"  - Mike Leslie, CTO, EyeSpy Innovations
"The Angel Forum workshops are incredibly valuable for the community - likely the best such educational sessions in the city"  - Jason Robertson, Nimbus Synergies 
"Angel Forum have one of  the best run events that we've attended and we appreciate them bringing various "info" sessions to entrepreneurs and investors – everyone wins and keeps the eco-system moving by providing ongoing access to pertinent knowledge and networking" - Elaine Allison, VP & Co-founder, Novelogics Biotechnology
"Angel Forum is the best angel funding event, from both a startup and investor perspective, in the Pacific Northwest. We raised $375k there in our last financing." - Malcolm Kendall, CEO, Microbiome Insights
"The Angel Forum that Montie Power presented at, was one of the best I have been to, as we had 14 angel investors interested. Due Diligence and negotiations are in progress" - Greg Montie, CEO, Montie Power  
"Vonigo received $150k of early funding via the Angel Forum. This early investment led directly to our initial $1 million round, which has since been followed by subsequent investments. The Angel Forum played a key role in Vonigo's success and continues to do a great job supporting Vancouver's blossoming tech scene" - John Carter, Co-founder, Vonigo 
"Thanks for organizing the Angel Forum.  I never would have connected with so many angels investors without it" - Michael  Gilbert, Founder & CEO,  Semios