AF/CIN Online - Community Virtual Meet Up 11
Event Details
Join us for our weekly virtual get together on Thursday June 25th 10-11am PST.
We are very pleased to have teamed up with our friends from Capital Investment Network (CIN) from Victoria for this meeting.
Angel Forum and CIN Members: make sure to register so we can send you a personalized zoom link.
If you are not an Angel Forum or CIN member and are an accredited investor, we encourage you to attend as our guest. Please send me an e-mail so we can take care of registration.

We are hosting weekly AF/CIN Virtual Meet Ups to stay connected and discuss and find out how we can support and further build the early stage ecosystem in these volatile times. In addition, we look forward to welcoming 2 promising companies who will present for 10 minutes each.
This week we will be joined by industry expert, Jason Robertson. Jason is currently responsible for investments at Nimbus Synergies, which leads early-stage financings in innovative and complementary digital health companies in British Columbia. Nimbus has made eight investments across five innovative startups in the last 15 months. He will give us a short update on how Nimbus and their portfolio companies have done the past couple months.

Join us once or participate weekly! Even if you are just showing up to listen as part of the call your presence is welcomed and appreciated.
Register below and we will send you the details by June 24th, including information on the companies presenting.

Hope you can join us!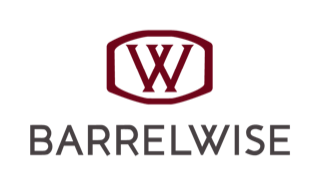 BarrelWise is a Vancouver-based company providing technology to enhance wine production and analysis. The company was founded by two MBAs and two PhD Mechanical Engineers and is based out of the Hatch Accelerator at UBC. They have developed a proprietary interlocking wine barrel bung (i.e. the barrel's cork) and a cart system that perform the critical barrel care tasks of sampling, wine analysis, topping, and the precise dosing of additives such as sulphur.

SMRT1 Technologies is modernizing the antiquated $23 Billion vending machine industry with a bolt on, cloud powered, smart touchscreen technology. With our embedded hardware/software and webbased interface technology, SMRT1 allows retailers to monitor business shifts in real time, while providing consumers instant access to almost any product. Our SMRT1 Personalized-on-Demand (POD) is an alternative between bricks and mortar and on-line shopping; getting products into the hands of consumers quicker and easier while collecting valuable consumer "transaction and interaction" data that will increase sales and market share. With our voice activation and contactless payment features, SMRT1 POD ensures consumers can access the products they need in a safe and efficient way!