Angel Forum - April 16, 2019 - Company Application
Event Details
Since 1997, the Angel Forum - Vancouver has successfully introduced emerging companies to private equity investors at its semi annual full day Forum.
Up to 18 pre-screened selected companies will:
Present to 50+ accredited investors (10 minutes pitch, 4 minutes Q&A) and get feedback from the Investor Only debrief.
Be provided with a table top booth space in the main room to demo their products/services and meet with potential investors 1 to 1.

Network with 100+ attendees. Note that advisors/observers are not allowed to attend.
Registration includes attendance of 2 company representatives, WiFi, table top booth, sandwich lunch & wine reception.
To be considered for a presentation slot:
1. register and pay the fee through the website - registration link below
2. send a copy of your current pitch deck and a completed executive summary (as per this outline) to irene@angelforum.org.
Objective: to select companies that have the best chance of being funded by investors.
Timing: early applications have a better chance to be selected. We expect registration and company information to be provided at the same time.
Feedback: our expert selection team will provide detailed feedback by e-mail to all applicants who have completed their Company Profile, Pitch Deck and Registration. Optional video is recommended.
Selection or Deferral: all applicants will be notified by email of their selection of deferral one week before the Forum at the latest.
Previous Presenter: If you presented at a previous Angel Forum, please allow at least 6 months to pass before re-applying.
Refunds: If not selected, refund of $450.
Cancellations or no-shows: cancelations to be sent by e-mail to irene@angelforum.org before March 31st, 2019 no refunds for cancelations/no-shows/withdrawals received after March 31st, 2019.
Note: By attending this event, you consent to the use of photography/video/audio in all forms of media, for any and all promotional purposes including advertising, display, audiovisual, exhibition or editorial use by Angel Forum without payment or other compensation.
7:30 am

Investors-only: check-in at private room #tba in NW corner

Companies: load pitch in room #tba, then set-up in #tba
8:00
Opening of the 45th edition of the Angel Forum -
8:10

Brief presentations by sponsors

8:25
Meet the Investors who briefly introduce themselves and their investment interests in both rooms #tba and #tba
8:40
Company Presentations in room #tba
8:40
Company #1
9:00
#2
9:20
#3
9:40
#4
10:00
#5
10:20
#6
10:40
Refresh Break - in demo rooms #tba - (35 mins)
11:10
Company #7
11:30
#8
11:50
#9
12:10
#10
12:30
#11
12:50
#12
1:10
Lunch Break – in demo rooms #tba - #tba - sandwiches (40 mins)
1:40
Public Venture – TSX Venture in Demo Rm
2:00
Company #13
2:20
#14
2:40
#15
3:00
#16
3:20
#17
3:40
#18
4:30
Wine Reception
~5:15

Investor Choice Awards chosen by the investors - (5 mins)

Best Presentation - to be presented by TSX Venture Exchange

Best Pre-Revenue Company - to be presented by PwC

Best Company with Revenue - to be presented by Harper Grey

Best Company to go Public - to be presented by TSX Venture Group

6:00
Room closes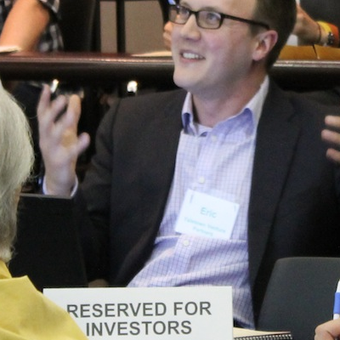 Downtown, Vancouver, BC, Canada