AF/CIN Online - Community Virtual Meet Up - 6
Event Details
Join us for our weekly virtual get together! Every Thursday 10-11am PST.
We are very pleased to have teamed up with our friends from Capital Investment Network (CIN) from Victoria for this meeting.
Angel Forum and CIN Members: make sure to register so we can send you a personalized zoom link.
If you are not an Angel Forum or CIN member and are an accredited investor, we encourage you to attend as our guest. Please send me an e-mail so we can take care of registration.

We are hosting weekly AF/CIN Virtual Meet Ups to stay connected and discuss and find out how we can support and further build the early stage ecosystem in these volatile times. In addition, we look forward to welcoming 2 promising companies who will present for 10 minutes each.
We will have Todd Farrell join us this meeting with a short overview about the UBC Seed Fund and its current activities and portfolio. The companies presenting during this session will be BrewNinja and ehsAI, see more under the 'Presenting Companies" tab.
Join us once or participate weekly! Even if you are just showing up to listen as part of the call your presence is welcomed and appreciated.
Register below and we will send you the details by May 13, including information on the companies presenting.

Hope you can join us!

BrewNinja is the all-in-one brewery management software dedicated for craft breweries of all sizes. From Inventory, Brew Scheduling, Keg Tracking, Sales and our own Point-of-Sale, we allow brewers to ensure compliance with local laws and track their Cost of Goods down to the very pint. Brewers and owners rely on our cloud platform to gain visibility into their brewery and manage day-to-day operations, be regulatory-compliant, and accountants alike enjoy our deep integration with QuickBooks Online and Square to ensure end to end data flow. Our team is passionate about a great user experience and being a leader in our field.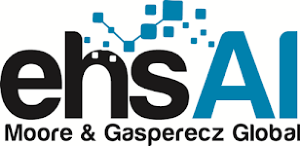 ehsAI is disrupting the $57B environmental permitting and compliance services market. Because of overlapping jurisdictions and the large number of source documents involved, complying with environmental regulations is complex and costly. Today companies hire consultants or increase staff to understand the regulations and translate them to actionable tasks. We have built an AI-based product, ehsAI, that is 100x faster and 10x cheaper than the status quo.