Board of Directors and Governance half day workshop - Oct. 31, 2019
Event Details
PLEASE NOTE THIS WORKSHOP IS IN THE MORNING - WE WILL SERVE A LIGHT LUNCH AFTER
Questions? Contact Irene Dorsman - irene@angelforum.org
Board of Directors and Governance Module
Presenter: David Rowat
Expert Panel: tba
Description: this module will give you a sophisticated understanding of the crucial importance of a good Board and governance in investee firms, and the appropriate role of Directors in overseeing and supporting the management team and observing legal and common Board protocols. The course will also highlight some important differences in Board governance specific to early-stage technology companies.
Overview: Once the entrepreneur has brought in outside investors, there are four main groups of stakeholders whose often conflicting objectives need to be reconciled: investors, shareholders (i.e. founders who are shareholders but may not be investors), executives (who may be different people than founders) and the Board of Directors.
Confusion and a general lack of understanding around the responsibilities of these stakeholders can impair the performance of early-stage technology companies, whereas an experienced, well-managed Board can better oversee and advise management. Board governance defines the roles and responsibilities of the Board and executives.
This Module outlines for entrepreneurs and Directors Board structure, the principles of good Board governance, and the unique requirements for early-stage technology companies and entrepreneurs. It will also give angels and founders guidance on how to play a positive and effective role as a member of a Board of Directors of a technology company as it grows and matures. Learning objectives
By the end of this module the angels and executives will be able to:
Understand the roles and requirements for Boards, Directors and executives
Serve as productive and value-added Board members
Contribute to productive and well-run Board meetings
Understand the changing requirements for Boards and Directors as the company grows
A mix of panel discussions, case studies, and instructor-led group discussions will predominate the methods used.
Workshop Schedule - 650 West Georgia Street, 16th Floor, Vancouver
8.30am Check-in & Networking - coffee and tea provided
8.45am Workshop
10am Break - coffee and tea provided
10.15am Workshop
11.45am Investor & Entrepreneur Panel Q&A
12.45pm Wrap up and time for a sandwich lunch
Cost $100 for non-members, $75 for members in good standing.
This is a serious half day workshop, not a simple 1 hour overview.
Who should attend: these half day workshops is primarily designed for founders and investors in startup to early revenue technology companies, seeking Seed or Series A stage funding.
Format: These workshops are designed to be highly interactive for all attendees in a confidential protected environment (no solicitations). The format will be a blend of presentations and panels; a real case example by a local entrepreneur, with lots of time for Q&A and networking.
Expert Panelists: tba
Networking: All attendees are asked to stand-up and introduce themselves in 20 seconds (suggested content could include the name of a company that you are an investor in or founder of and one key issue you want to learn about). This is great for networking among attendees.
Handout Materials: A workbook of the presentation and resource materials will be provided at check-in to aid in your note taking at the workshop. For privacy reasons, attendee information will not be available except to sponsors.
Professional Development: This workshop from 8.45am-12pm usually is accepted for PD credits with professional associations. Let us know if it is not accepted.
Important to Workshop Attendees:
Bring a friend
Seating is limited and is on a first completed registration basis. There is no on-site registration.
No refund or credit but another person may attend in your place.
Registrants who fail to attend will not receive a refund or credit.
A workbook of the PowerPoint presentations and Articles is included for note taking
Coffee/tea available early and mid afternoon
Networking over drinks included
Your payment will be receipted immediately via e-mail.
You will receive by e-mail further details approx. 1 week before the Workshop date.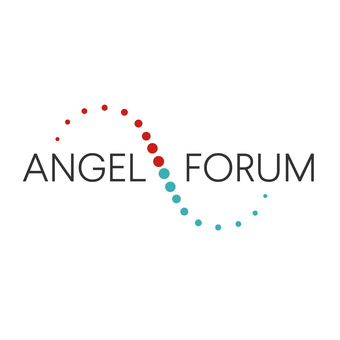 650 W Georgia St 16th Floor, Vancouver, BC V6B 4N7, Canada