Deal Structuring and Term Sheets half day workshop - Nov. 21, 2019 - SOLD OUT
Event Details
Questions? Contact Irene Dorsman - irene@angelforum.org
Presenter: Pieter Dorsman
Expert Panelists: Amielle Lake - CCO at CarboNet, Founder Tagga Media 2008 - 2017
Hans Knapp - Partner Yale Town Venture Partners
Steve Lukas - Associate Counsel Harper Grey
Term Sheet Module
This interactive half day, highly reviewed workshop is geared both to entrepreneurs and investors.
Arguably the most important part of a financing with long term consequences, a term sheet lays the groundwork for ensuring parties involved in an investment transaction are in agreement on most major aspects of the deal, thereby precluding the possibility of a misunderstanding. Because investment terms, company valuation, and the longer-term implications of investment terms are not "one size fits all", it is important that both investors and entrepreneur understand the definition of terms and their application in each distinct deal.
This module will provide both entrepreneurs and investors with an understanding of the purpose of the terms and conditions and their appropriate use in structuring deals to maximize return and minimize risk. The workshop will be followed by a panel discussion after which we invite you to join us for a drink, bite and good company in our house pub.
This module will cover:
Investment form: common shares, preferred shares, convertibles, SAFEs and hybrid structures
Maximizing the upside
Preventing missteps
Mitigating the downside
Ensuring an exit
Worst-case scenarios
Common terms and conditions
Controversial terms and conditions
Routine boilerplate terms and conditions
Strategies that backfire
The deal structuring process
Post-investment governance
Key documents: term sheet, subscription agreement, shareholder agreement.
Learning Objectives: By the end of this module the registrant will be able to:
Describe the effect of a term sheet
Explain the purpose of individual terms and conditions on any term sheet
Create new terms and conditions to address any specific risk
Justify to an entrepreneur the inclusion of specific terms and conditions in a deal
Describe how a term sheet is developed into more formal deal documentation.
A mix of panel discussions, case studies, and instructor-led group discussions will predominate the methods used.
Registrants may wish to bring a term sheet or relevant case study from a recent deal.
Workshop Schedule - 650 West Georgia Street, 16th Floor, Vancouver
12.30pm Check-in & Networking - coffee and tea provided
1pm Workshop
2.30pm Break - coffee and tea provided
2.45pm Workshop
3.45pm Investor & Entrepreneur Panel Q&A
5pm Wrap up and time for a beer/wine or other drink
Cost $100 for non-members, $75 for members in good standing.
This is a serious half day workshop, not a simple 1 hour overview.
Who should attend: these half day workshops is primarily designed for founders and investors in startup to early revenue technology companies, seeking Seed or Series A stage funding.
Format: These workshops are designed to be highly interactive for all attendees in a confidential protected environment (no solicitations). The format will be a blend of presentations and panels; a real case example by a local entrepreneur, with lots of time for Q&A and networking.
Expert Panelists: Amielle Lake - CCO at CarboNet, Founder Tagga Media 2008 - 2017
Hans Knapp - Partner Yale Town Venture Partners
Steve Lukas - Associate Counsel Harper Grey
Networking: All attendees are asked to stand-up and introduce themselves in 20 seconds (suggested content could include the name of a company that you are an investor in or founder of and one key issue you want to learn about). This is great for networking among attendees.
Handout Materials: A workbook of the presentation and resource materials will be provided at check-in to aid in your note taking at the workshop. For privacy reasons, attendee information will not be available except to sponsors.
Professional Development: This workshop from 1-5pm usually is accepted for PD credits with professional associations. Let us know if it is not accepted.
Important to Workshop Attendees:
Bring a friend
Seating is limited and is on a first completed registration basis. There is no on-site registration.
No refund or credit but another person may attend in your place.
Registrants who fail to attend will not receive a refund or credit.
A workbook of the PowerPoint presentations and Articles is included for note taking
Coffee/tea available early and mid afternoon
Networking over drinks included
Your payment will be receipted immediately via e-mail.
You will receive by e-mail further details approx. 1 week before the Workshop date.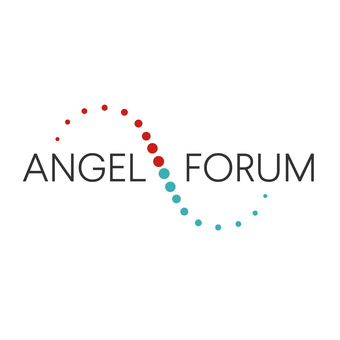 650 W Georgia St 16th Floor, Vancouver, BC V6B 4N7, Canada