Digital Strategy and Planning half day workshop - March 11, 2020
Event Details
Questions? Contact Irene Dorsman - irene@angelforum.org
When do you have a change to learn more about digital strategy and planning from the best in the industry?
Digital innovation is accelerating at a rapid pace and Apply Digital is active on the forefront. Digital products are everywhere. They help our lives run smoothly and efficiently. We take pleasure in engaging with them because smart, well designed digital products benefit our productivity, profitability, and lifestyle.
Where are we at now digital innovation wise, and what can we expect in the near future. How can both investors and entrepreneurs learn, adapt and evolve? The team from Apply will address all this in this half day workshop.
Apply Digital was started by an experienced team that worked together at Blast Radius previously they sold it and in a short time span has grown into THE digital agency. Not only are we proud that Apply chose to sponsor Angel Forum but we are even more pleased they agreed to share their knowledge.
We encourage both entrepreneurs and investors to join us for this workshop that for sure will prove to be not only very helpful in planning your own digital strategy (how can you be without?) but also assist you in understanding where we are heading.
We invite all attendants to join us for a drink and a bit in the our house pub after. We buy!
Workshop Schedule - 650 West Georgia Street, 16th Floor, Vancouver
12.30pm Check-in & Networking
1pm Workshop
2.30pm Break - coffee provided
2.45pm Workshop
3.45pm Investor & Entrepreneur Panel Q&A
5pm Wrap up and time for a beer/wine or other drink
Cost $100 for non-members, $75 for members in good standing.
This is a serious half day workshop, not a simple 1 hour overview.
Who should attend: these half day workshops is primarily designed for founders and investors in startup to early revenue technology companies, seeking Seed or Series A stage funding.
Format: These workshops are designed to be highly interactive for all attendees in a confidential protected environment (no solicitations). The format will be a blend of presentations and panels; a real case example by a local entrepreneur, with lots of time for Q&A and networking.
Networking: All attendees are asked to briefly introduce themselves at the start of the workshop. It is great to know with whom you are sharing the room with!
Important to Workshop Attendees:
Bring a friend
Seating is limited and is on a first completed registration basis. There is no on-site registration.
No refund or credit but another person may attend in your place.
Registrants who fail to attend will not receive a refund or credit.
Coffee available mid afternoon
Networking over drinks included
Your payment will be receipted immediately via e-mail.
You will receive by e-mail further details approx. 1 week before the Workshop date.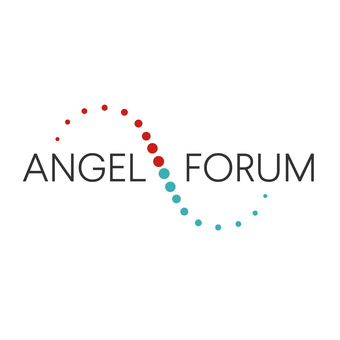 650 W Georgia St 16th Floor, Vancouver, BC V6B 4N7, Canada