Due Diligence half day workshop - Apr. 25, 2019
Event Details
Questions? Contact Irene Dorsman - irene@angelforum.org
Due Diligence Module NACO Academy
Instructor: Kirk Hamilton
Description: This module will equip you to manage the risks of choosing an investment, by performing a thorough due diligence investigation of a prospective deal.
Overview: Effective due diligence (DD) is one of the most important parts of angel investing. This module introduces registrants to the key investigations that will uncover major risk factors and potential deal-breakers. The module emphasizes how to identify the most critical information, the risks of not knowing it, and the methods and costs of getting it.
Students will learn what it takes to mitigate the risk of investment by validating a market opportunity, a management team, and a plan. They will be introduced to a disciplined investigation approach that systematically examines sources of risk, and establishes the basis for a productive and trusting relationship with the entrepreneur.
Learning objectives:
By the end of this module the student will be able to:
• Identify the major sources of risk in an investment deal
• Explain the tradeoffs inherent in the time and costs of due diligence
• Identify the essential risks in a particular deal and avoid wasting time on minor matters
• Apply a range of checklists, templates, and frameworks to ensure appropriate depth and breadth in their investigations
• Proactively manage the process of due diligence investigation.
Workshop Schedule - 650 West Georgia Street, 16th Floor, Vancouver
12.45pm Check-in & Networking - coffee and tea provided
1pm Workshop
2.30pm Break - coffee and tea provided
2.45pm Workshop
3.45pm Investor & Entrepreneur Panel Q&A
5pm Wrap up and time for a beer/wine (on us!) in our house pub
Cost $100 for non-members, $75 for members in good standing.
This is a serious half day workshop, not a simple 1 hour overview.
Who should attend: these half day workshops is primarily designed for founders and investors in startup to early revenue technology companies, seeking Seed or Series A stage funding.
Instructor: Kirk Hamilton
Format: These workshops are designed to be highly interactive for all attendees in a confidential protected environment (no solicitations). The format will be a blend of presentations and panels; a real case example by a local entrepreneur, with lots of time for Q&A and networking.
Expert Panelists: tba
Networking: All attendees are asked to stand-up and introduce themselves in 20 seconds (suggested content could include the name of a company that you are an investor in or founder of and one key issue you want to learn about). This is great for networking among attendees.
Handout Materials: A workbook of the presentation and resource materials will be provided at check-in to aid in your note taking at the workshop. For privacy reasons, attendee information will not be available except to sponsors.
Professional Development: This workshop from 1-5pm usually is accepted for PD credits with professional associations. Let us know if it is not accepted.
Important to Workshop Attendees:
Bring a friend
Seating is limited and is on a first completed registration basis. There is no on-site registration.
No refund or credit but another person may attend in your place.
Registrants who fail to attend will not receive a refund or credit.
A workbook of the PowerPoint presentations and Articles is included for note taking
Coffee/tea available early and mid afternoon
Networking over drinks included
Your payment will be receipted immediately via e-mail.
You will receive by e-mail further details approx. 1 week before the Workshop date.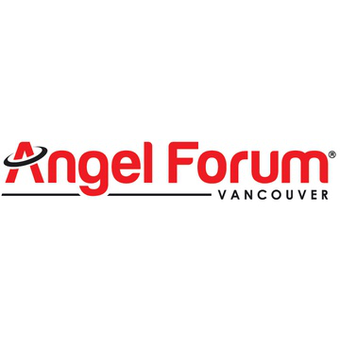 650 W Georgia St 16th Floor, Vancouver, BC V6B 4N7, Canada