Government Funding and Tax Credits for Entrepreneurs and Investors half day workshop - Feb. 21, 2019
Event Details
Questions? Contact Irene Dorsman - irene@angelforum.org
Alternative Funding - including Government Funding and Tax Credits for Entrepreneurs and Investors Module
A large percentage of entrepreneurs indicates that finding the right investor(s) is the biggest challenge facing their start-up, while many of them haven't accessed government grants and leave that free money on the table.

This is a workshop not to be missed.

Who doesn't want free money? Both entrepreneurs and angel investors investing in those entrepreneurs, should be aware what is out there and accessible. Granted, it can be confusing but we will give you a very clear overview so you can see the trees through the forest.

We are very pleased to partner with Dr Jason Neale, General Partner of Old Kent Road Financial (OKR) who has a real love for starting new ventures, turning around struggling companies, developing novel technology and managing fast growing opportunities and has direct experience of raising Government funding and equity (circa $200 million). Jason will give a detailed overview of Government Funding Programs and alternative options available.

Our second presenter of the day will Jason Cheng, CA, CGA, Partner Tax Services Practice, PwC Canada. Jason will cover SR&ED and pick up the tax implications for Angels, such as EBC status and capital gains tax exemptions.
Erik Kaas - Industrial Technology Advisor at NRC-IRAP will be there as well to give his side of the process.
You can expect a lot of very practical information, you also want to be aware of as an angel investor.
Case studies, and instructor-led group discussions will predominate the methods used.
Workshop Schedule - 650 West Georgia Street, 16th Floor, Vancouver
12.45pm Registration
1pm Workshop - Alternative Finance - Government Incentives
Jason Neale, Phd, MBA
Managing Partner OKR Financial
2.30pm Break - coffee and tea provided
3pm Workshop - SR&ED Tax Incentive Program
Jason Cheng, CPA, CA
Partner Tax Services Practice PwC Canada.
4.30pm Wrap up and time for a beer/wine or other drink
Cost $100 for non-members, $75 for members in good standing.
This is a serious workshop, not a simple 1 hour overview.
Who should attend: these half day workshops is primarily designed for founders and investors in startup to early revenue technology companies, seeking Seed or Series A stage funding.
Format: These workshops are designed to be highly interactive for all attendees in a confidential protected environment (no solicitations), with lots of time for Q&A and networking.
Expert Panelists: tba
Networking: All attendees are asked to stand-up and introduce themselves in 20 seconds (suggested content could include the name of a company that you are an investor in or founder of and one key issue you want to learn about). This is great for networking among attendees.
Handout Materials: A workbook of the presentation and resource materials will be provided at check-in to aid in your note taking at the workshop.
Important to Workshop Attendees:
Bring a friend
Seating is limited and is on a first completed registration basis. There is no on-site registration.
No refund or credit but another person may attend in your place.
Registrants who fail to attend will not receive a refund or credit.
A workbook of the PowerPoint presentations and Articles is included for note taking
Coffee/tea available early and mid afternoon
Networking over drinks included
Your payment will be receipted immediately via e-mail.
You will receive by e-mail further details approx. 1 week before the Workshop date.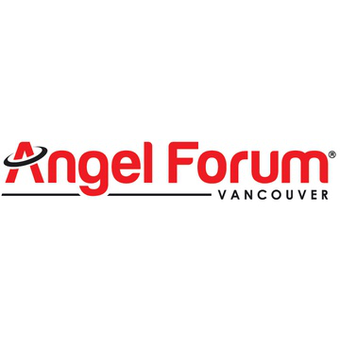 650 W Georgia St 16th Floor, Vancouver, BC V6B 4N7, Canada