Nanaimo - Angel Investing for Entrepreneurs and Investors - Jan. 24, 2019
Event Details
Questions? Contact Irene Dorsman - irene@angelforum.org
Where: Vancouver Island Conference Centre, Nainamo - Nainamo River Room B
Presenter: Pieter Dorsman
Angel Investing for Entrepreneurs and Investors Module
Angel Investing as a way for investors to get involved with promising technology ventures has garnered quite some attention lately. The volatility in stock markets has brought about strong interest in private investment opportunities.
This interactive workshop is an introduction to angel investing for new angel investors and entrepreneurs who are getting into raising funds and want to better understand angel expectations. The workshop will be highly interactive and a panel will share their – very often educational but also entertaining – war stories.
Workshop Schedule - Nainamo River Room B - Vancouver Island Conference Centre Nainamo
12.30pm Check-in & Networking - coffee and tea provided
1.00pm Workshop
2.00pm Break - coffee and tea provided
2.15pm Workshop
3.45pm Investor & Entrepreneur Panel Q&A
4.45 - 6pm Wrap up and time for a beer/wine or other drink
Cost $75 for non-members, $50 for members in good standing.
This is a serious half day workshop, not a simple 1 hour overview.
Who should attend: this half day workshop is primarily designed for new angel investors and for entrepreneurs who are getting into raising funds and want to better understand angel expectations
Format: This workshop is designed to be highly interactive for all attendees in a confidential protected environment (no solicitations). The format will be a blend of presentations and panels; a real case example by a local entrepreneur, with lots of time for Q&A and networking.
Presenter: Pieter Dorsman
President & CEO of Redpeaks Management Inc., a consulting firm focused on advising technology companies on capital raising, M&A and restructuring activities. Pieter has also taken on interim management roles at a number of Canadian tech companies.

Pieter is director and CFO at E-Fund, a Vancouver-based angel investment fund. He is also chairman of Lambda Solutions Inc., a cloud-based learning company. Previously, he co-founded and invested in Actenum Corporation and structured the start, financing and exit of ClearVision Technologies. Since 2018 he is a director of Vancouver's Angel Forum.

Prior to relocating to Vancouver, Pieter held a number of senior positions in the project and corporate finance divisions of UBS in Hong Kong where he was responsible for financial advisory, arranging and restructuring mandates in Asia. Prior to joining UBS, he worked for Barclays Bank in Hong Kong and London. Pieter holds a Master degree in Economic and Social History from the Erasmus Universiteit in The Netherlands where he also studied law.
Expert Panelists:
Denny Unger CEO Cloudhead Games
Graham Truax Interim Executive Director & EiR - Innovation Island Technology Association
Mike Smyth Angel Investor & WDS Capital & Associates Inc.
Networking: All attendees are asked to stand-up and introduce themselves in 20 seconds (suggested content could include the name of a company that you are an investor in or founder of and one key issue you want to learn about). This is great for networking among attendees.
Handout Materials: A workbook of the presentation and resource materials will be provided at check-in to aid in your note taking at the workshop. For privacy reasons, attendee information will not be available except to sponsors.
Professional Development: This workshop from 1-5pm usually is accepted for PD credits with professional associations. Let us know if it is not accepted.
Important to Workshop Attendees:
Bring a friend
Seating is limited and is on a first completed registration basis. There is no on-site registration.
No refund or credit but another person may attend in your place.
Registrants who fail to attend will not receive a refund or credit.
A workbook of the PowerPoint presentations and Articles is included for note taking
Coffee/tea available early and mid afternoon
Networking over drinks included
Your payment will be receipted immediately via e-mail.
You will receive by e-mail further details approx. 1 week before the Workshop date.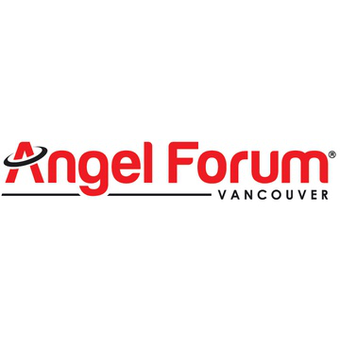 Vancouver Island Conference Centre, Nanaimo - Nanaimo River Room B