Okanagan Angel Investment Summit - Kelowna
Event Details
Okanagan Angel Investment Summit
Angel Investing: a Changing Landscape
Presented by Angel Forum and Accelerate Okanagan
For both investors and entrepreneurs
Venue: Innovation Centre, 460 Doyle Ave, Kelowna, BC V1Y 0A2
General Admission tickets $150/members, $200/non-members and include the kick-off event on September 19th (excluding workshop) and full summit day on the 20th.
Workshop $50 - tickets to be bought separately
Kick-off Event on Sept. 19th only: $35 which includes canapes, wine and wine tasting
Preliminary Summit Agenda:
Thursday, September 19, 2019
12.45pm Half Day Workshop on Structuring Deals and Term Sheets at a separate $50 fee. Official NACO module.
For both Investors and Entrepreneurs.
6.00pm Kick Off Event - free for Summit ticket holders
Indigenous World Winery
2218 Horizon Drive, Kelowna
Friday, September 20, 2019 - Summit
8.00am Registration and Breakfast
8.30am Opening Summit
8.45am Keynote Speaker
9.30am Group Networking Exercise
10.30am Coffee break
11.00am 4 Company Pitches
12.30pm Lunch
1.00pm Keynote Speaker
Followed by discussion with audience participation on the changing landscape of angel investing
2.15pm 4 Company Pitches
3.45pm Local Company Tour
6.00pm Reconvene at the Curious Café & Bar, 1423 Ellis St, Kelowna for a drink and a bite
Please note that presentation spots are only limited to 8 in total. Companies can apply here.
The application procedure will open on June 28, 2019. There will be a $450 (+GST) application fee, which covers - when invited to pith - attendance of the full Summit for 2 company representatives, pitch to an audience of mostly investors, kick-off event and workshop on September 19th, limitless networking opportunities and for the top 2 presenting companies a free spot to present at the next Angel Forum in Vancouver on October 17, 2019. If you are not invited to present, we will provide you feedback in report form and will refund $350 (+GST) promptly.
We have arranged for a very favorable rate of $145/night for Sept. 18 - 20 with the Holiday Inn Express & Suites in Kelowna. To get the Summit rate, please book through this link or phone the hotel at 778-484-2999 and mention the block code AFA.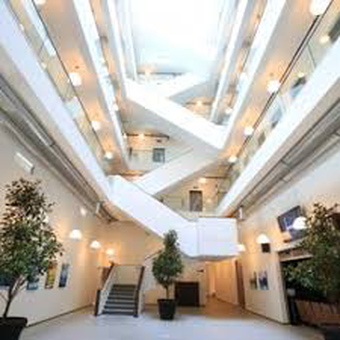 460 Doyle Ave, Kelowna, BC V1Y 2A2, Canada