Summit on the Mountain - June 10, 2022 - Sea to Sky Gondola
Event Details
A new kind of event: Summit on the Mountain: Friday afternoon, 6 special companies presenting at a special location!
For those that don't know the area yet, we would like to introduce you to our beautiful Sea to Sky corridor. After a beautiful drive on the Sea to Sky highway, the Sea to Sky Gondola will take you to the top where you will enjoy spectacular views. This will be followed by a lunch and to stay true to our mandate: we'll arrange for 6 special companies to present. After that you'll have time to explore the surroundings while enjoying - have we mentioned it yet? - the beautiful views.
Seating is extremely limited and Angel Forum and CIN members and their partners have priority.
Tickets to include the gondola ride!
We look forward to you joining us!
Cost $100 for members and their partners, $150 for non-members
Tickets cover the ride on the gondola, coffee and tea, lunch and access to all the Sea to Sky Gondola has to offer - including SPECTACULAR views.
Presenting companies: TBA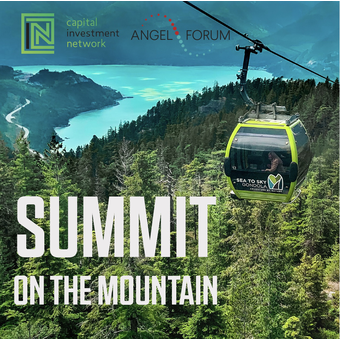 Sea to Sky Gondola, 36800 BC-99, Squamish, BC V0N 3G0, Canada