Startup Valuation 101 for Founders & Investors - Jan 24
Event Details
This Valuation 101 workshop is full. But consider our Term Sheet & Valuation - a serious in-depth full-day workshop for Investors and Founders on March 6, downtown https://re.tc/terms-valuation.
Company Valuation 101
Many founders and investors struggle with having the "valuation" discussion. Given that many startups have no revenue, much less profits, well established quantitative methods simply do not work well. All too often, it feels to the entrepreneur that valuations are just being pulled out of thin air.
Join Jason Boyer from PwC and Bob Chaworth-Musters from the Angel Forum for an interactive 2 hour workshop on startup valuation. We will walk thru some practical guidelines and three specific methods that entrepreneurs can use to guide their valuation negotiations.
In this workshop you will learn:
· What is value and the difference wtih price?
· How do you value a business?
· Three traditional valuation approaches
· When is a business valuation needed?
· What information is needed?
· What if you are a pre-revenue company?
· 3 "rule of thumb" methods to value pre-revenue startups.
· Case study examples of Tech Companies
· VC Trends from PwC Money Tree
Speakers include:
· Jason Boyer Partner, Valuation Group, PwC
· Bob Chaworth-Musters Angel Forum - Vancouver
Agenda:
PWC Money Tree data - 15–20 min
Bob Chaworth-Musters on Pre-Revenue Valuation – 30 to 40 min
Jason Boyer on Valuation – 60+ minutes
This 2 hour workshop from PwC and Angel Forum is for investors and founders, but not service providers or advisors. It is for valuing companies intending to be grow quickly and not for "lifestyle" companies. Don't miss the opportunity to learn more about valuation.
Date: Tuesday, January 24, 2018
Agenda & Location: PwC, 14th floor, 250 Howe St, Vancouver, BC, V6C 3S7
2:00 pm: Check-in
2:30-4:30 pm: Presentation and Q&A
4:30-5:00 pm: Short networking over beer/wine/nibbles.
Seating is limited to 40 participants (please do not register and then not show up as you will prevent other people from attending).
Quickly register for a nominal fee to ensure a seat. - only for Investors & Companies - not Advisors or Service Providers. No On-Site Registration and No refunds. https://re.tc/valuation101
Will I see you there? Bob Chaworth-Musters, Angel Forum - Vancouver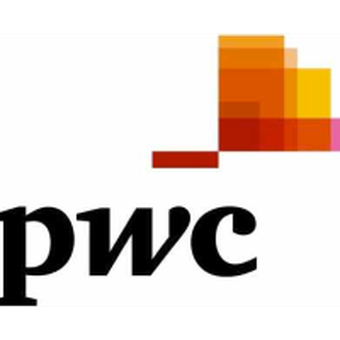 250 Howe St, 14th Floor, Suite #1400, Vancouver, BC V6C, Canada