Valuation & Term Sheets full day workshop for Founders, Investors, Directors & CEOs - March 6
Event Details
Agenda for Term Sheets & Valuation Workshop – Mar 6, 2018
Room 7000, 515 West Hastings St, SFU Harbour Centre, Vancouver
Term Sheet workshop led by Pieter Dorsman
7:30 am Check-in & Networking
8:00 am Start: Bob Chaworth-Musters + 15 sec Elevator Intro's = 15 mins
8:15 am What are Term Sheets and Why Use Them? = 60 mins
9:15 am 15 second Elevator Intro's by 30 attendees = 15 mins
9:30 am Networking Break for 15 mins
9:45 am Term Sheet Dimensions & Case Studies = 90 mins
11:15am Investor & Entrepreneur Panel Q&A = 75 mins
Jennifer Thompson, Steve Lukas, Michael Gilbert and Hans Knapp
12:30 am Sponsor Presentation by Andy Creech of TSX Venture = 15 mins
12:45 am Sandwich Lunch & Networking
Valuation workshop led by Pieter Dorsman
1:30 pm Valuation & Valuation Case Studies = 90 mins
3:00 pm Sponsor Presentation by Jason Cheng of PWC = 15 mins
3:15 pm Networking Break for 15 mins
3:30 pm Valuation & Valuation Case Studies for 30 - 45 mins
4:00 Investor & Entrepreneur Valuation Panel = 60 mins
Ralph Turfus, Brenda Irwin, Alistair Duncan and Geoff Mair,
5:00 pm Wrap-Up – Networking
Questions? Contact Bob Chaworth-Musters bob@angelforum.org
Cost: Most previous full day workshop attendees thought the average $250 price was "a bargain" in the context of raising $500k to $1 miillion. This is a serious full day 8 hour workshop, not a simple 1 hour overview. If you are a current paid-up Annual Investor Member of the Angel Forum, save 20% by asking bob@angelforum.org for the Member Promo Code.
Meet the Expert Panelists including leading Angel Investors: Ralph Turfus, Brenda Irwin, Alistair Duncan, Jennifer Thompson, Steve Lukas, Michael Gilbert
Term Sheet Module
A term sheet lays the groundwork for ensuring that the parties involved in an investment transaction are in agreement on most major aspects of the deal, thereby precluding the possibility of a misunderstanding. Because investment terms, company valuation, and the longer-term implications of investment terms are not "one size fits all", it is important that investors understand the definition of terms and their application in each distinct deal. This module will give an in-depth treatment of all the terms and conditions (T&Cs) that can form the basis of a term sheet and subsequent investment deal. It will provide students with an understanding of the purpose of these T&Cs and their appropriate use in structuring deals to maximize return and minimize risk.
This module will cover:
Investment form: common shares, preferred shares, convertibles, SAFEs and hybrid structures

Maximizing the upside

Preventing missteps

Mitigating the downside

Ensuring an exit

Worst-case scenarios

Common terms and conditions

Controversial terms and conditions

Routine boilerplate terms and conditions

Strategies that backfire

The deal structuring process

Post-investment governance

Key documents: term sheet, subscription agreement, shareholder agreement.
Learning Objectives: By the end of this module the student will be able to:
Describe the effect of a term sheet

Explain the purpose of individual terms and conditions on any term sheet

Create new terms and conditions to address any specific risk

Justify to an entrepreneur the inclusion of specific terms and conditions in a deal

Describe how a term sheet is developed into more formal deal documentation.
The Art of Valuation Module
Valuation is the key term in a term sheet that determines how much each party owns once an investment is made. It also sets the stage for the value of future financings and an eventual exit, as well as related issues such a pricing stock options, debt conversion etc.
The module will address:
Common valuation practices in Canada and the US;

Pre-revenue valuations;

The art vs. science discussion;

Negative outcomes if the agreed valuation is too high or too low;

Role of the founders/entrepreneurs in setting the right valuation;

Role of the angel investors in setting the right valuation;

Risk mitigation strategies (convertible structures, price protection);

Some notable schools of thought on valuation

Market trends
The module will include a number of case studies that will underline the pitfalls of setting a valuation either too high or too low.
Learning Objectives: By the end of this module the student will be able to:
Understand most valuation approaches and apply these in deal situations;

Negotiate the value of an investment;

Ensure that a term sheet deals with valuation in a satisfactory manner to both investor and founder
Prerequisites
Students should have been exposed to and preferably have direct experience as an angel investor.
A mix of panel discussions, case studies, and instructor-led group discussions will predominate the methods used.
Students may wish to bring a term sheet or relevant case study from a recent deal.
Who should attend: This full day workshop is primarily designed for founders and investors in startup to early revenue technology companies, seeking Seed or Series A stage funding. .
Cost: This is a serious full day 8 hour workshop, not a simple 1 hour overview. A recent Vancouver 1 day workshop was ~$1000 and another half day workshop was $150. At ~$300, most previous attendees though the price was a bargain in the context of raising $500k to $1M.
This workshop is designed to be highly interactive for all attendees in a confidential protected environment (no solicitations). The format will be a blend of presentations, 3 panels, A real case example by local entrepreneur, with lots of time for Q&A and networking. It is an 8 hour serious workshop (not a 1 hour overview) with a 180+ page workbook.
Expert Panelists include leading Angel Investors: Ralph Turfus, Brenda Irwin, Alistair Duncan, Jennifer Thompson, Steve Lukas, Michael Gilbert
Organizer: Bob Chaworth-Musters has an extensive background in corporate and international finance plus investment management in Vancouver, Middle East and London, England. In 1997, he started the ANGEL Forum, one of the largest & oldest angel groups in Canada and he is a Founding 100 Member of Canada's National Angel Organization. At the Angel Forum, usually ~18+ pre-screened companies seeking equity funding up to $1 million, deliver "live" presentations to 50+ pre-screened investors. Since 1998, it has offered Investor Ready™ workshops for entrepreneurs and investors.
Networking: All attendees are asked to stand-up and introduce themselves in 20 seconds (suggested content could include the name of a company that you are an investor in or founder of and a one key Exit issue you want to learn about). This is great for networking among attendees.
"A very great seminar and one of the main reasons was I didn't get bored because the speakers kept changing and the pace kept us all entertained." Jayne Seagrave, CEO, Vancouver Tool Company.
Handout Materials: A 100+ page workbook of the presentations and resource materials will be provided at check-in to aid in your note taking at the workshop. For privacy reasons, attendee information will not be available except to Sponsors.
Professional Development: This workshop from 8am to 5pm, usually is accepted for PD credits with professional associations. Let us know if it is not accepted.
What is the Cost to Attend? This is an 8 hour serious workshop (not a 1 hour overview) with a 180+ page Workbook. Space is limited and is on a first come paid basis. The registration fee for this full-day, all-inclusive workshop includes the Workbook, coffee and muffins at check-in, mid morning coffee; sandwich lunch in the workshop room and mid afternoon refreshments. At a recent workshop in Vancouver, 7% of attendees thought the workshop fee (average of $325) was a bargain, 93% thought it was fair and nobody thought it was expensive. 7% Provincial Sales Tax (PST) does not apply as the workshop is not a tangible property.
Hotels: Right across the street is the Delta Suites Hotel by Marriott
Flying In? Take the frequent and fast elevated train (Canada Line) from the Airport Terminal to the Waterfront Station downtown and then walk up east to 515 West Hastings St.
Important to Workshop Attendees:
Bring a friend - For extra people on the same registration, get 10% off their registration.
Seating is limited and is on a first completed registration basis. There is no on-site registration.
Only VISA and MasterCard (no Amex or Cheques) credit cards are accepted to reserve a seat.
If payment is not completed online within 24 hours, a seat will not be reserved.
No refund or credit within 60 days of the event date, but another person may attend in your place.
Registrants who fail to attend will not receive a refund or credit.
A 150+ page workbook of the PowerPoint presentations and Articles is included for note taking
Coffee/tea available early and mid morning with cold drinks at mid afternoon. Sandwich Lunch is included
Your payment will be receipted immediately via e-mail.
You will receive by e-mail further details approx. 1 week before the Workshop date.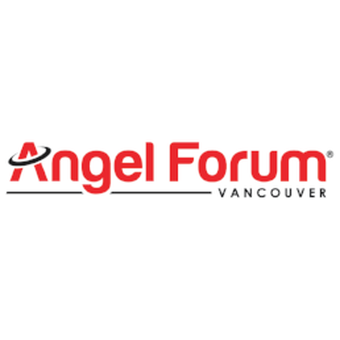 515 West Hastings St, 7th Floor, Room 7000, Vancouver, BC V6B 5K3, Canada